LULC Data
GLCC - Global Land Cover Characterization
Global Coverage (~1km) - Version 2
Resolution: ~1 km, 30 arc-sec
Projection: Lambert Azimuthal Equal Area

Download the compressed file *.gz and extract the *.img file. The GLCC data file (8.img) can be used directly into CALPUFF View Version 2.2.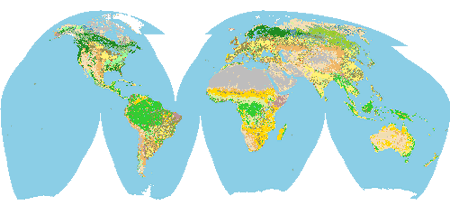 Click on desired region to download LULC data. The links
are connected directly to the USGS site.